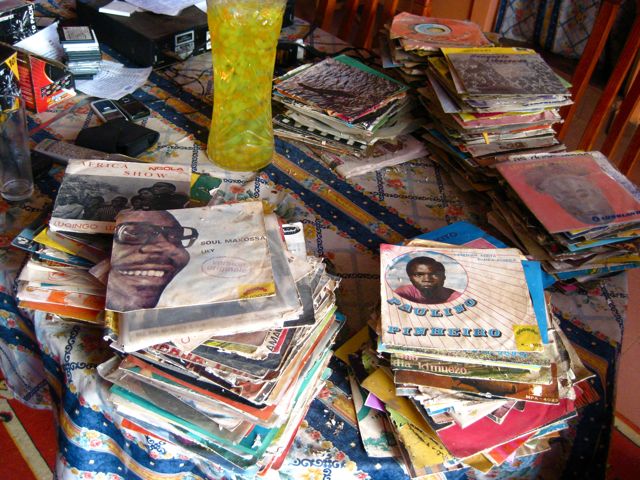 It's time for an update: We've been in Angola for 2 weeks now, meeting many musicians both old and new, and mesmerized by the diversity of music here. What strikes us most is the newer kuduro, which stands somewhere between hip hop, techno and traditional African drumming. You can hear a sample and read more about it here.
We're also looking for classic 1960sa and 1970s Angolan music, particularly the semba which served as a musical backdrop for the charged political and social messages of the last decade in colonial Angola. Today we spent the day with Carlitos Vieira Dias, son of Liceu Vieira Dias, one of the founders of Ngola Ritmos. For most Angolans, Ngola Ritmos epitomizes the strife musical resistance. Carlitos' father for instance was sent to jail for a decade. Carlitos founded a number of bands and participated in many more, two of the most famous being Os Merengues and Africa Show.
Carlitos took me to Mangalha's house in the Barrio Operario, also a historically charged part of town, a place where many artists lived and performed. We went through his ridiculous record collection, over 23,000 records in total, among which many, many Angolan gems, in various states of decay. Until we can all enjoy the music, enjoy these classic covers. Much, much more here.