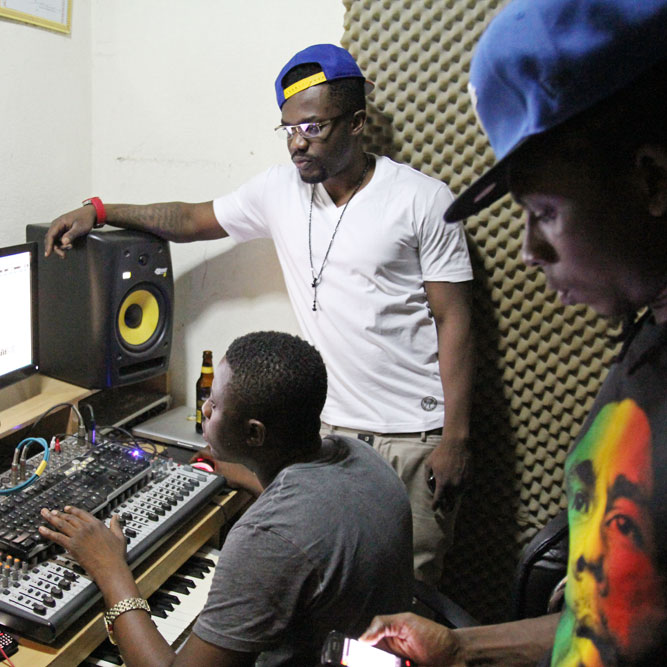 If you haven't heard of R2Bees, clearly you have not been to Ghana recently. These cats are at the forefront of the newest craze: afrobeats. With an S, and with little to do with Fela Kuti. A couple of years back, their collaboration with Nigeria's Wande Coal on the song Kiss Your Hand saw them blowing up in Ghana, and to some extent in Nigeria. Fast forward to the fall of 2011, when Agyei was on repeat anywhere you turned your head.
R2Bees is a loose crew with many ramifications in Tema, the new hotbed for music in Ghana. At its core R2Bees is made up of rapper Paedae and singer Mugeez, with Killbeatz handling production. The song features Ghana's premier rapper Sarkodie, as well as Nana Boroo, the man behind the massive 2010 hit Ahayede. Given that Killbeatz is on top of his game in Ghana, remixers will have to work extra hard to top his flyness. Listen for yourself:
The rules are as follows:
– download the acapella
– do your thing, work your magic, procrastinate on everything else in your life until you are satisfied with the result
– send us a link to download your creation (no attachments please), either by email, or in our Soundcloud dropbox. We can't stress this enough: make sure your song is properly tagged. Make sure it has your name somewhere in it. And please make sure we can download it, if we can't download it we won't listen to it.
– deadline for this contest is March 31.
– winners will be selected with R2Bees, and their remixes will appear on the Agyei Remix EP. Remixers get 33% revenue share on their remix, including direct sales as well as third party licenses.
– if you don't feel like sending it back, no stress, do anything you like with it. As long as you don't make money off of it, we're cool with it. If you want to license it somewhere else, or make money from it in any other way, that's also possible, but this bit will require our approval.
That's it!!! Get to your studios ooooo!