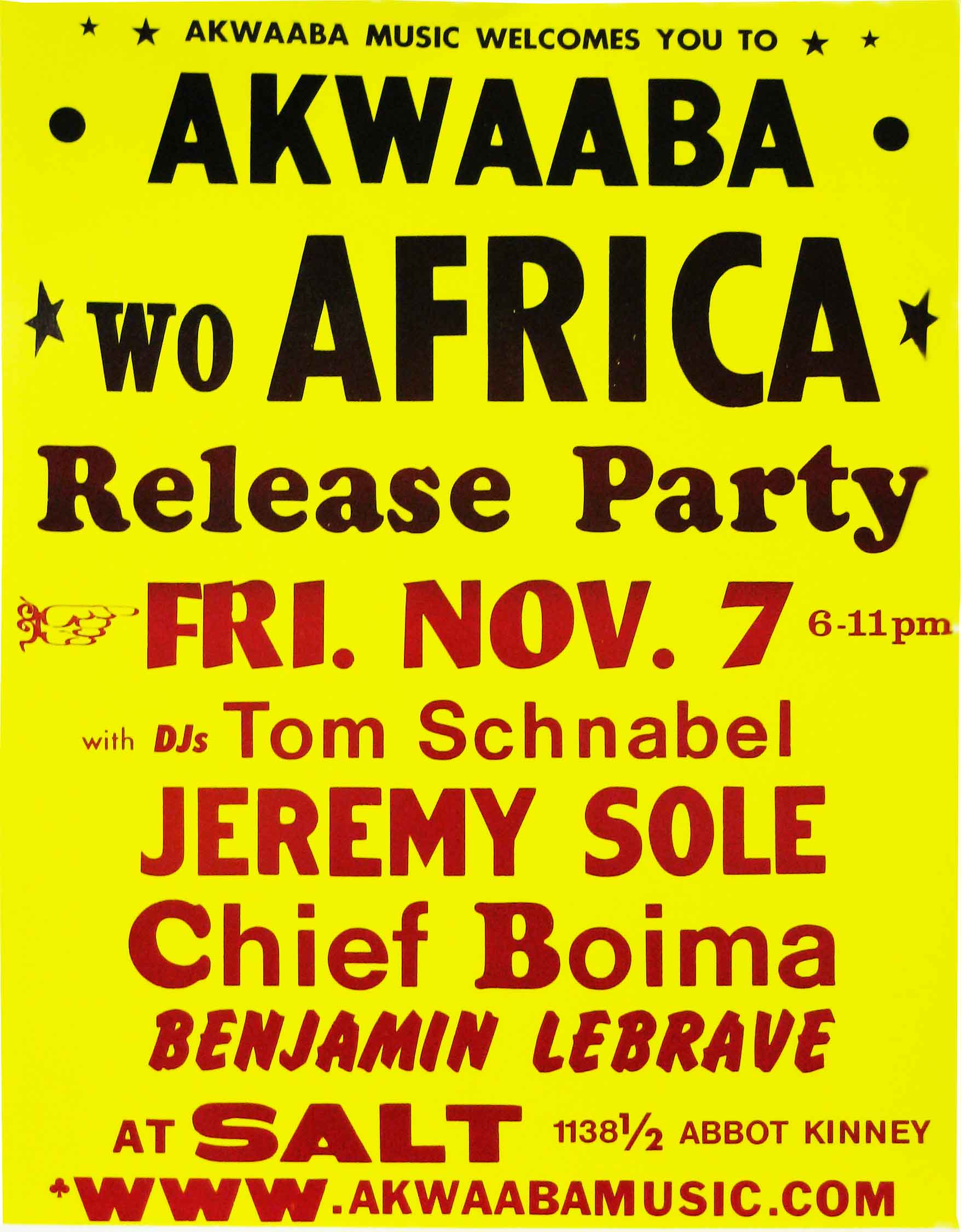 On November 7, Akwaaba Music welcomes you to the release party for Akwaaba wo Africa, its first release, and the introduction to its wide spanning catalog of fair trade African music.
Akwaaba wo Africa – welcome to Africa in twi, the language of the Ashanti people of Ghana. An eclectic sampler of acoustic Senegalese music, Malian pop, reggae, salsa, highlife and hiplife, all recorded in Africa. All of Akwaaba's artists have released music locally, but have never had the opportunity to take their music outside of Africa. Akwaaba signed fair deals with these artists, splitting its net revenue 50-50 with all of its licensees, and working directly with the artist whenever possible.
For this first event, Akwaaba has received strong support from some of LA's most prominent purveyors of African sounds. Tom Schnabel and Jeremy Sole, both renowned KCRW hosts and DJs, will share their take on contemporary African music, along with the Bay Area's own DJ Chief Boima, and Akwaaba founder Benjamin Lebrave. Salt has actively been supporting Akwaaba. It is an elegant and minimal boutique of women's designer clothing, located on Abbot Kinney Blvd in Venice, CA. It has featured art and hosted exhibits for local artists such as Deborah Glusker and Sherry Olsen (flyer).
For specific information, please join our mailing list.