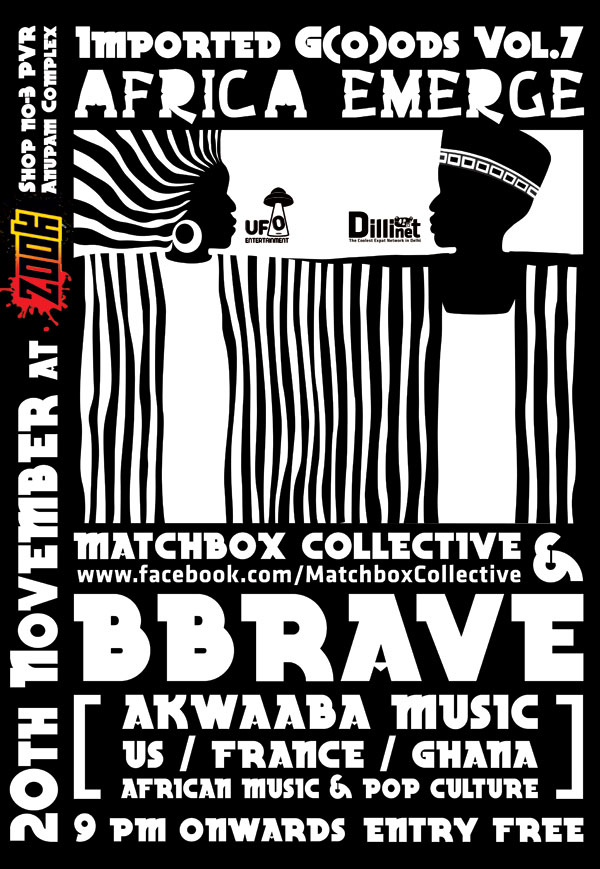 In this latest episode, we bring some Akwaaba goodness to India, courtesy of the Matchbox Collective. Get all relevant info for the event right here! As the crew puts in on their Facebook page:
"Matchbox Collective serves electro, new funk, baile funk, kuduro, j-pop & j-hip hop, minimal, dubstep, 2step, gorestep, disco, cumbia, merengue, salsa duro, uk funky,grim, abstract hip hop, rare french grooves, jazzy beats a lot of mash ups and whatever we stumble upon."
We can't wait to throw some African goodness on the Delhi crowd!!