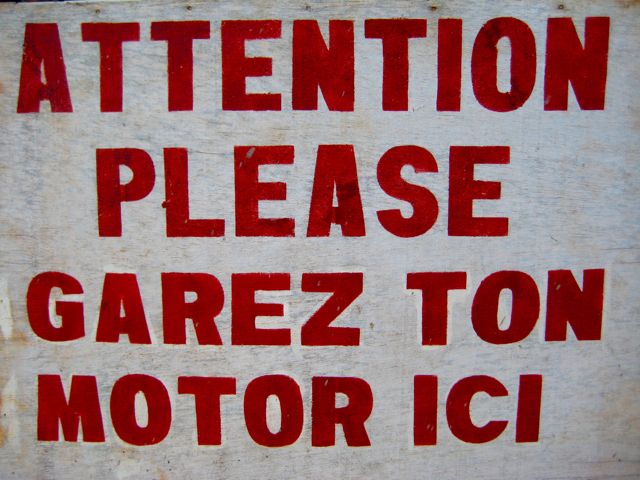 Another no-media blackberry post… Long days, hard to find time to upload much from a computer, but here's the low-down:
We spent the day in Tema, about 30 km east from central Accra. TONS of hits have been coming from there. Some names are emerging. We met Nana Boroo, who's latest song plays about 3 million times a day, catchy as hell… Don't mean to be so masochistic in our allusiveness, but rest assured, we'll figure out a way to post this track soon – and remember its name…! We met Nana at Playboi's studio, before the G TV crew took over. A show about Nana, who's hit (name!? Argh!!) is enormous here. Playboi grew up in London but moved to Accra 4 years ago. He's been producing a ton of tracks, distilling his British R'n'B / pop touch. He complains that Ghanaians are narrow minded. But he's being modest: his style is adding a whole new dimension to the Ghanaian sound. Panji was telling me that "Afropop" sounds like it imitates the Nigerian Naija Rap sound, which itself was inspired by early, more minimal hiplife.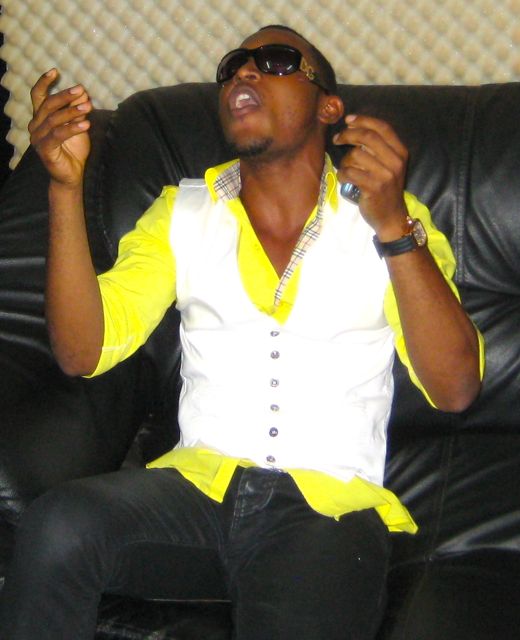 Nana Boroo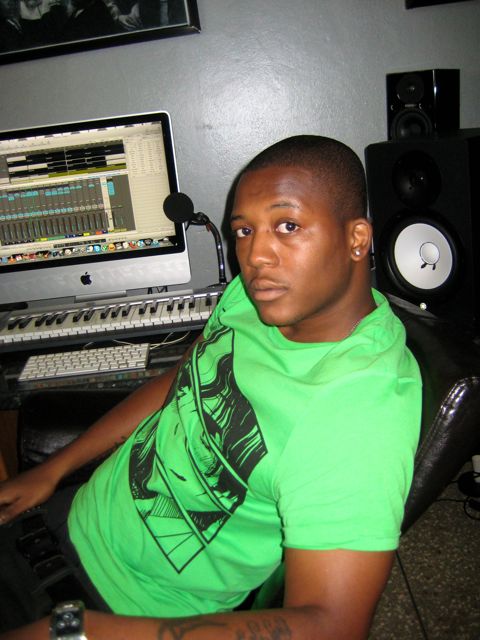 Playboi
Nigeria, so enormous, keeps absorbing Ghanaian culture. It's cool to hear Nigerian singers come to Accra to record. But really the musical difference is minor compared to the coastal music vs what we're about to discover up north… Tamale and Bolgatanga, hometown of King Ayisoba, an incredible artist we encourage you to swallow up. Great collabo with Panji of Pidgen Music. Can't look up myspace or itunes link from this phone, but please make the effort, you won't regret it!
Today we also caught up with Eugene aka Choir Master (pronounced kwaya masta) of Praye. He introduced us to his protege, Blaqsam. They sing together on the track Mabrewo. Glued to it here as I type. Another one we'll surely feature soon… Join our mailing list to get it first.
Tema is teeming with music. We also met Keywa, a top "sound engineer", aka often the arranger / producer, responsible for dozens of hits with major and underground artists. Speaking of underground and major, Rough'n'Smooth just made it. After close to a decade making music, they just got propelled into the Ghanaian stratosphere. Being in high demand means shows and endorsements. A pretty good life, although some point that the $ is still minuscule in regards to what the artists are contributing. Artists often aren't paid for a show organized by a radio personality, in exchange for free or reduced payola. Brands bombard the cities with billboards of famous artists. The artists don't get much for these endorsements. Everything else is a cost.
This monetary pressure on artists makes it tough for a kid from the ghetto to make it. Especially since there are too few real producers, who really enable artists to perform and record. Yet there is no shortage of raw talent. So there is a LOT to do.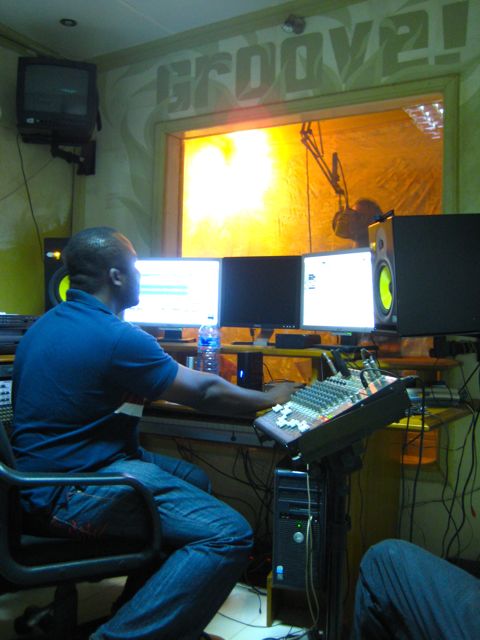 Keywa
Tomorrow morning… We head to Kumasi. Say hello if you're around!
Oh and for the real addicts among you, you should follow our twitter, I'm able to post throughout the day.
Thank you, and good night!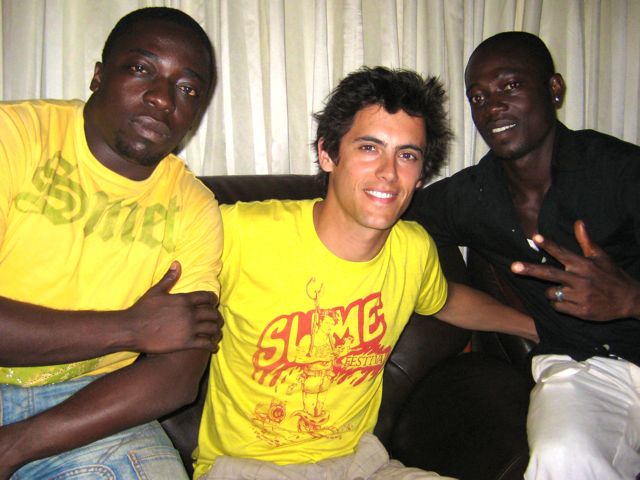 Mframa with Akwaaba's "Kwesi obruni"