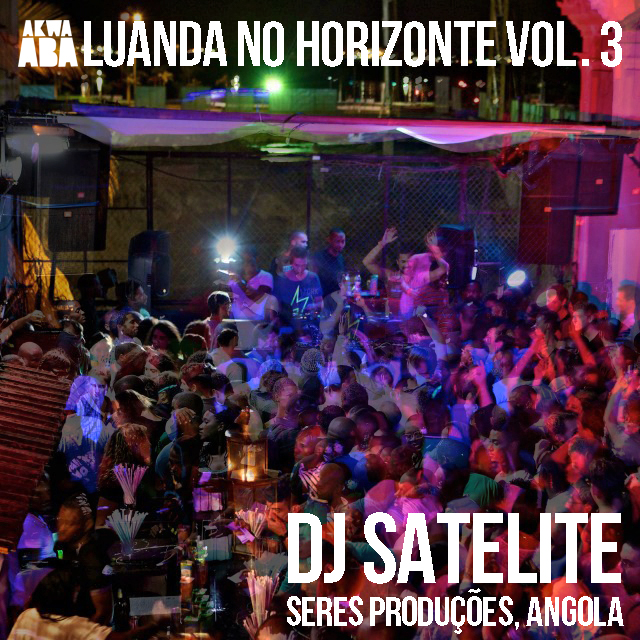 It's Fridaaaaaaaay! DJ Satelite prepared us another round of afrohouse goodness, feels like a bit of Luanda nightlife delivered straight to your earbuds. Cover is a photo of Elinga Teatro, a place doomed to be destroyed sometime this year… it's an old colonial building soon to be replaced by a fancy glass skyscraper. It's also a place Satelite has rocked several times in the past months, possibly the most forward thinking music venue in Angola. Without further adue, the almighty tracklist:
1 – Ningana – Dj Dorivaldo Mix feat Dr tchubi & Pé Quente – DJ Satelite Remix
2 – Jingasnas – Homeboyz Muzik
3 – Nje Nje ( Album Mix ) – Heavi-k Remix
4 – Bukalanga [Vocal Mix] – DJ Oats Feat. Konkrete
5 – Sodat Aza Na Kati (Instrumental Mix) [Ft. Da Costa]
6 – Tala Bango Baza – Dj Silyvi Feat. Rodjess
7 – Tokita Nango ( Nacé ) feat. Os Kao Bios.
8 – Nankoumandjan (Instrumental Mix) – Boddhi Satva
9 – He Lives In You (Afro Dj Pupo's Ancestral Walk Remix)
10 – Molanduka – black motion ft celimpilo
11 – Ma Ndebele – Black Motion ft Canndy
12 – Dj Satelite feat Aylo – U Played Me (Original Mix)
13 – Intliziyo – Black Motion feat. Bucie & Damor
14 – Respect Me (Black Coffee Original Mix)
15 – Rock My World 192 kbps (Boddhi Satva Ancestral Soul Remix)
16 – DJ Satelite Feat Jackie Queens – Fire (Orininal Mix)