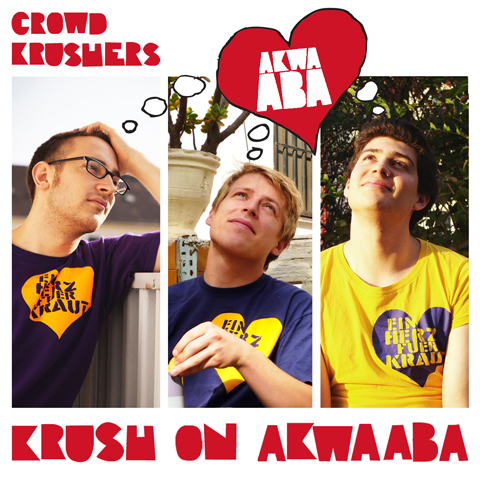 Heyyyo! Remember these cats? Yep, same doods we rocked Mancuso with last September in Tübingen! What a warm welcome… these cats are not only fantastic party DJs, who know how to appreciate a good African groove in their sets, they are also ideal hosts to a wonderful – yet not soooo famous – German city. To all you wannabe Afrocentric DJs: be ncie to these guys, and try to get your arses to Tübingen asap, their party is well worth playing. Or just attending! Check out their Facebook page. Oh and better, yet, check out this fabulous set they pieced together for us:
How did this happen?!?! In their own words:
"So this is our exclusive mix for Akwaaba Music. It's not so much all new and exclusive bangers but rather our impression of African music and its big influences on other musical territories (with one or two stylistic exceptions in the mix). We also kinda tried to give an idea of what we do in our club sets, not paying too much attention to tempo or style while keeping it funky and a wee bit humorous… Featuring Akwaaba artists Appietus, Ruff'n'Smooth, Kedjevara, Onyenze, Killamu, Dred Man-Gi and Arc Djebe. Hope you enjoy!"
Uhhhhhh… yep, we do. Right?!?! Have you downloaded this mix already?!?! Have you listen to their Mixcloud page? How about their myspace?! Wait, and more importantly, if you're in or near Tübingen, are you attending their party this Saturday November 13?!?!