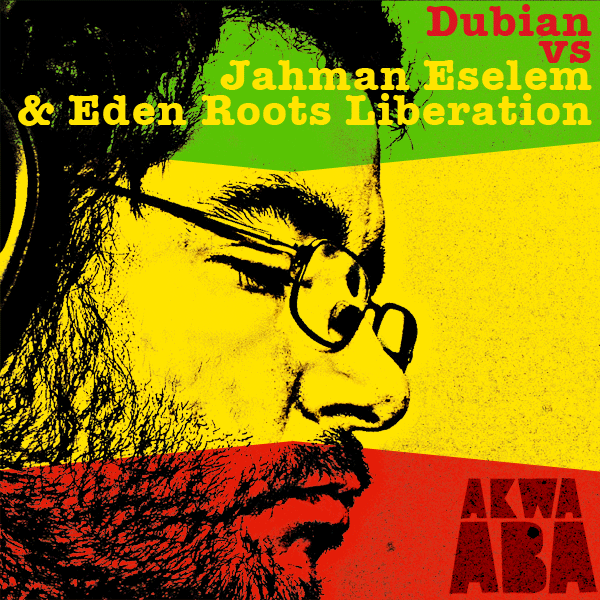 We dig Dubian's weekly radio show Dubearth, and sure enough our new Quebec City homie was down to compile some of the sounds from Jahman Eselem and Eden Roots Liberation's albums. Enjoy his tasteful set of roots reggae, perfect for today's occasion… below are links to listen and download both albums. The right column of this blog has other links to iTunes and Amazon, and you can listen to more of Dubian's mixes here.
In Dubian's own words:
"I've been into dub and reggae for a number of years now but it wasn't until about 4 years ago that I started to really make it my main style. It had always had its place in my music collection which is varied but I'd say that I developed a real passion for rootsy sounds about 7-8 years ago when I started getting my hands on everything that I could.
Musical styles which have really inspired me include delta blues, bebop, krautrock, jungle, dubstep and funk carioca to name some of the ones that keep popping back up in my sets. More than anyone else I think King Tubby and Scientist have the biggest influence in my current sound.
This mix came together very fast, I felt very inspired making it. I spent a whole day just going trough my collection trying to find the right tracks. When you have the right tracks everything just comes together and selection is often the most neglected part of the job. Basically within a few days of organizing the project through twitter and skype with Benjamin from Akwaaba we had a finished product.
I love the fact Jahman Eselem decided to cut versions for each track on his album. Big ups to keeping tradition alive! And what massive dubs they are. As for Eden Roots Liberation they have a great sense of groove and hook and write some damn catchy riddims. Great Players too a very tight band. Both were a lot of fun for me to include in this mix and I just hope I managed to bring out the best in their irie sounds."
We think he did manage… do you think do?!?!