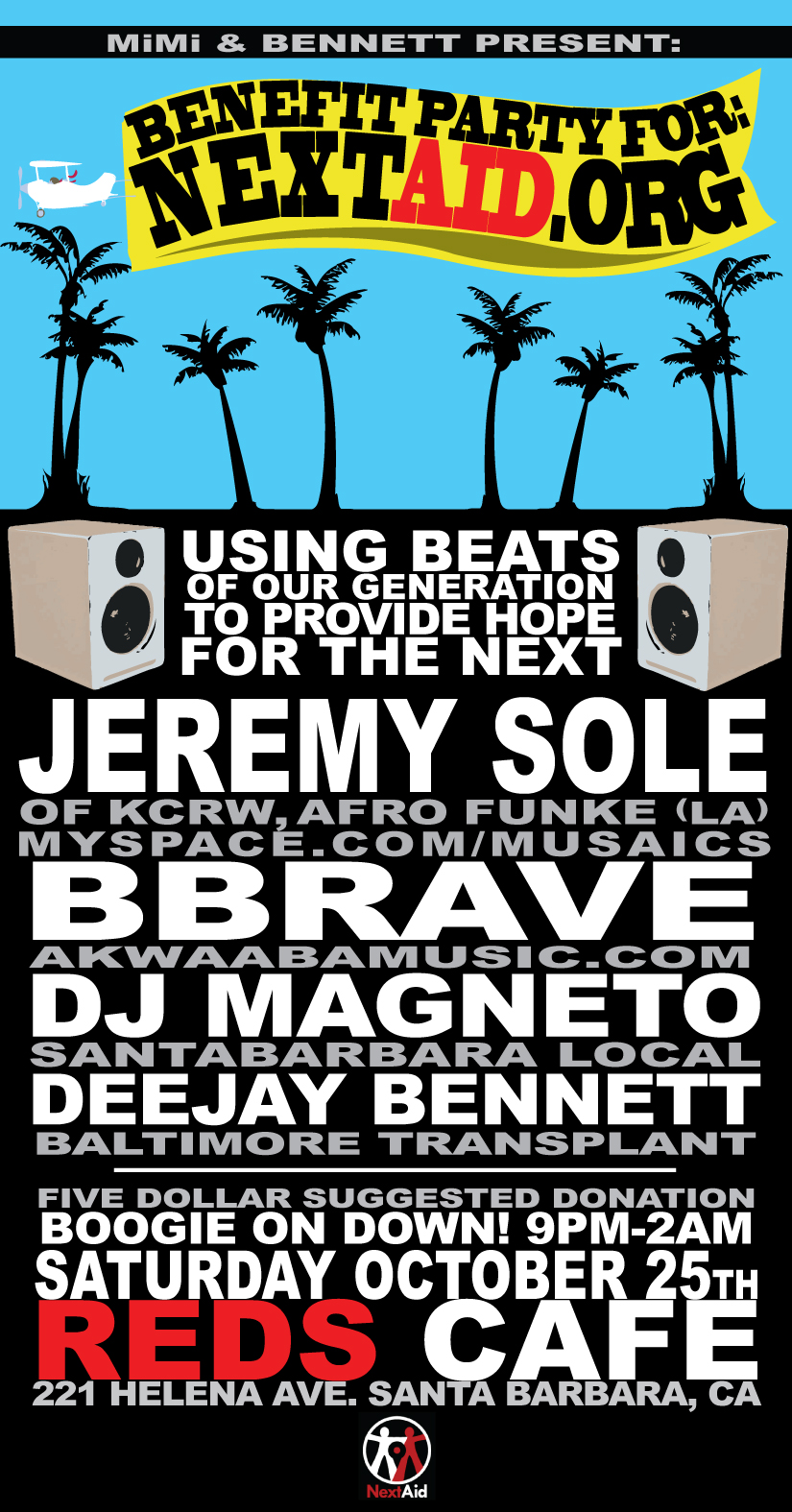 NextAid is a Los Angeles based nonprofit organization committed to developing and implementing innovative sustainable solutions to the challenges facing African children.
NextAid's mission is to promote community-driven environmentally, economically and socially empowering responses to the AIDS orphan pandemic. NextAid collaborates with individuals, businesses and nonprofits to produce culturally-rich, awareness-raising projects and music events involving technology, the arts, public education projects, and volunteer opportunities.
Through grass-roots efforts, NextAid provides opportunities for concerned individuals to make a tangible difference in the lives of African children in need.
Now to the matters at hand..
Using beat of our generation to provide hope for the next, NextAid presents
Jeremy Sole (Afro Funke, KCRW, LA)
BBRAVE (Akwaaba Music, SF)
DJ Magneto (SB)
Deejay Bennett (Baltimore transplant)
Saturday October 25, 9pm – 2am
Red's, 221 Helena Ave, Santa Barbara, CA
$5 suggested donation.