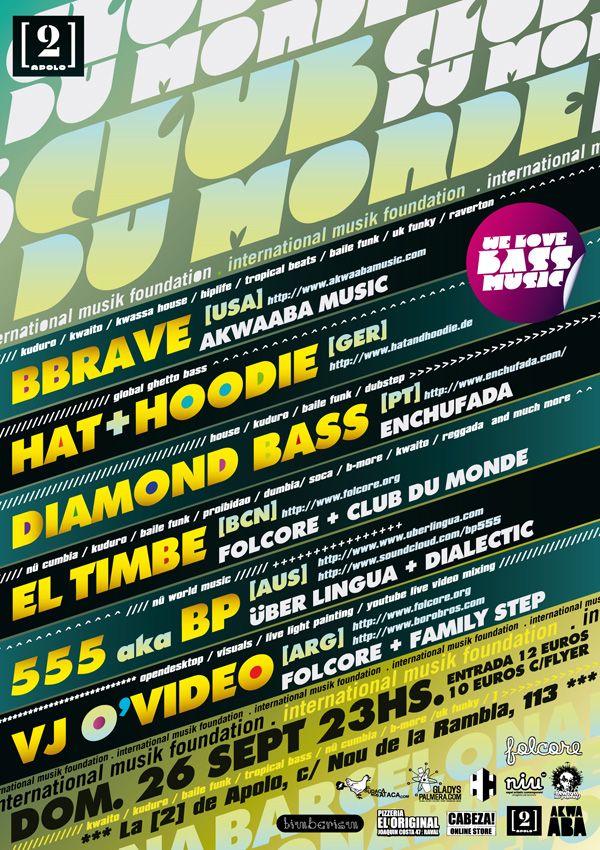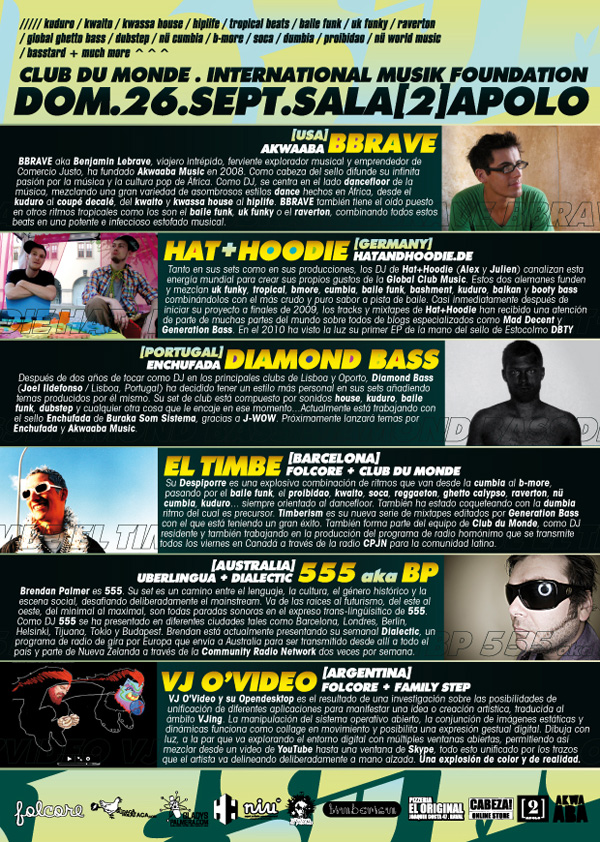 And another one! We connect this time with Barcelona / worldwide crew Folcore, who've been running the Club du Monde nights. On September 26, Akwaaba's own bbrave join the festivities, alongside Lisbon's Diamond Bass, who sounds a little like this:
Also on the bill, our doods hat+hoodie, hailing from Fulda / Würzburg, Germany – did you grab their Akwaabarama mixtape?
Folcore's El Timbe:

Also 555 aka BP, and VJ O'Video!