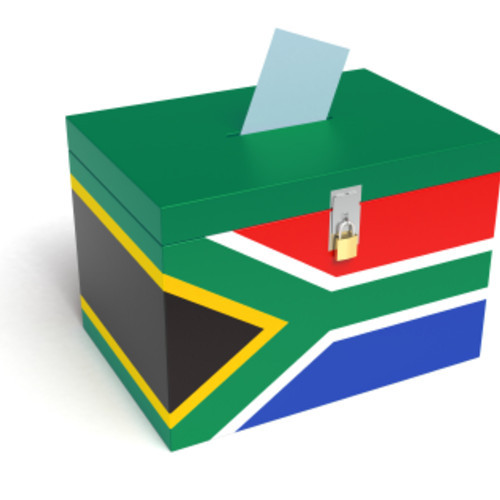 With this new mix A.J. Holmes shows yet another angle to his musical taste. "I first discovered Kwaito in 2003 after a friend, João Orecchia (who now lives in Johannesburg and has a great project with members of the BLK JKS called Motel Mari) returned from his first visit to South Africa with a bag filled with Kwaito cassettes. The track that first grabbed me was TKZee – Magesh which had been a hit in SA a few years earlier. I listened to these cassettes reputably on car journeys touring in Germany the following year.
I was DJing a mix of Old School Rumba, Township Jive, High Life and Grime (UK Hip Hop) at the time. The down beat groove of Kwaito seemed to fit perfectly in this mix and to be the 'missing link' in my taste pallet: Employing the beautiful melodies of township Jive and the urban experience of – what was at the time – modern Soweto. This mix seemed to work in the clubs and bars in Europe: London, Berlin, Hamburg, Frankfurt, Leipzig, Rostock, Malmö, Copenhagen…for me it was a big part of the sound of 2004; but of course I 'discovered' this music 10 years after the fact, as some of it – to my surprise – had been released in the mid 90's; however it still sounded fresh and exciting to me!"
Here's what A.J. has to say about this mix in particular:
20 years ago – on the 27th April 1994 – 'Nelson Mandela took office as the first democratically elected president of South Africa. 
The removal of the political and economic sanctions greatly transformed the South African music industry. In the backdrop of a transforming South Africa, Kwaito took shape in the township Soweto'
For me this mixtape marks a personal 10 year reflection; since I first heard this mid 90's / early 00's Kwaito – South African Hip Hop – music. Which became a big part of the 2004 Summer sound track for me and my friends, after my friend João Orecchia returned from South African the previous year with a plastic bag filled with cassettes.
I was recently having a bit of a spring clear out and come across these cassettes. As much as I was really into them at the time; I somehow wasn't surprised to discover that they sound even better to me now then they did all those years ago!
I think it's time to 're- discover' – or even 'discover' for the first time (you lucky person if that is the case!) – this amazing dance music. 20 years after some of it was made and – to me – this music sounds as relevant as ever.
I would love to go to a club that played this music. So if anyone wanted to invite me to play a set of hissy old Kwaito cassettes from this gold era of South African dance music; I'd be well up for it!
I've creamed off some of my favourite tracks to make this mixtape. Most of which can be bought on the great compilation – Kwaito: South African Hip Hop CD
So here's to a 'better life for all'!
Track list
Mandoza – 50/50
Jimmy B – Make Em Bounce
TKZee – Magesh
Spokes 'H' – Wara Wara
Aba Shante – Come get me
Brenda Fassie – Qula
Arthur – Kaffir
Tags: a.j. holmes, aba shante, arthur kaffir, brenda fassie, hackney empire, jimmy b, johannesburg, kwaito, mandoza, south africa, soweto, spokes h, tkzee