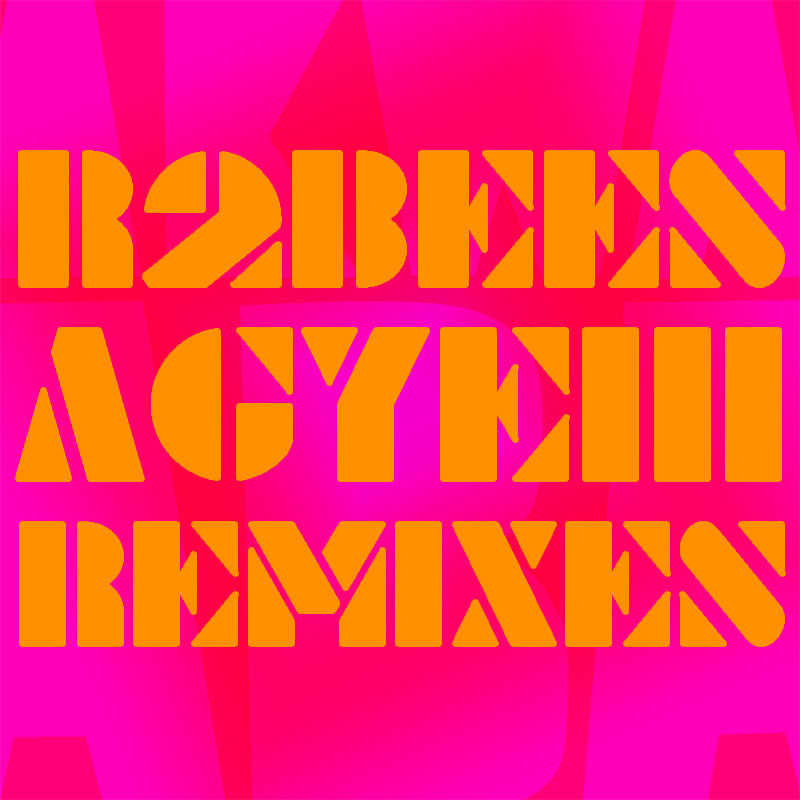 R2Bees is one of the most popular bands in Ghana today. Not just Ghana: as one of the most significant groups pushing the new afrobeats sound worldwide, their music is already on rotation all over the UK, and the group can be heard live regularly across Europe.
Their first major hit was Kiss Ur Hand with Nigerian star Wande Coal in 2009, followed by Agyeiii last fall, which impersonates the new Ghanaian sound, with a featuring from number one rapper Sarkodie, Nana Boroo, and a beat by the now-ubiquitous Killbeatz.
In Ghana agyeiii means ouch. The sound you make when you are hurt, or when someone is hurting you – which can be in a *good* way, as suggested by this song. R2Bees showed incredible interest in the remixes we received, this EP contains the ones which made our heads bob the most. We are giving it away for free until the end of the month. After that it will go on sale everywhere, but you an already grab it from Bandcamp if you wish to support R2Bees and the great remixers involved in this project. Without further adue:
01 – Agyeiii feat. Sarkodie & Nana Boroo (Mad Mation's Bedroom Dub)
Germany's Mad Mation is one third of party crew the Crowd Krushers. This Jamaican music expert is finally letting his ideas flow into production.
02 – Agyeiii feat. Sarkodie & Nana Boroo (HVK Remix)
HVK is a young Argentinian producer, who hits us with a dembow heavy version.
03 – Agyeiii feat. Sarkodie & Nana Boroo (Captain Planet Remix)
Captain Planet aka Chuck Wild is no stranger to Akwaaba. Here he goes crazy again with his xylophone samples… it simply never gets old.
04 – Agyeiii feat. Sarkodie & Nana Boroo (Pushking Noize & Tillup Remix)
Pushking Noize & Tillup are a Swiss duo with a soft spot for urban African sounds. They've produced for top Mozambican artist Dama do Bling, and have already remixed for Akwaaba artist Ruff-N-Smooth.
05 – Agyeiii feat. Sarkodie & Nana Boroo (One Man Army Remix)
Making beats since he was 10 (!), David may become an architect, unless his productions take over, which is what he is aiming for. Seems on track, no?
06 – Agyeiii feat. Sarkodie & Nana Boroo (Original Mix)