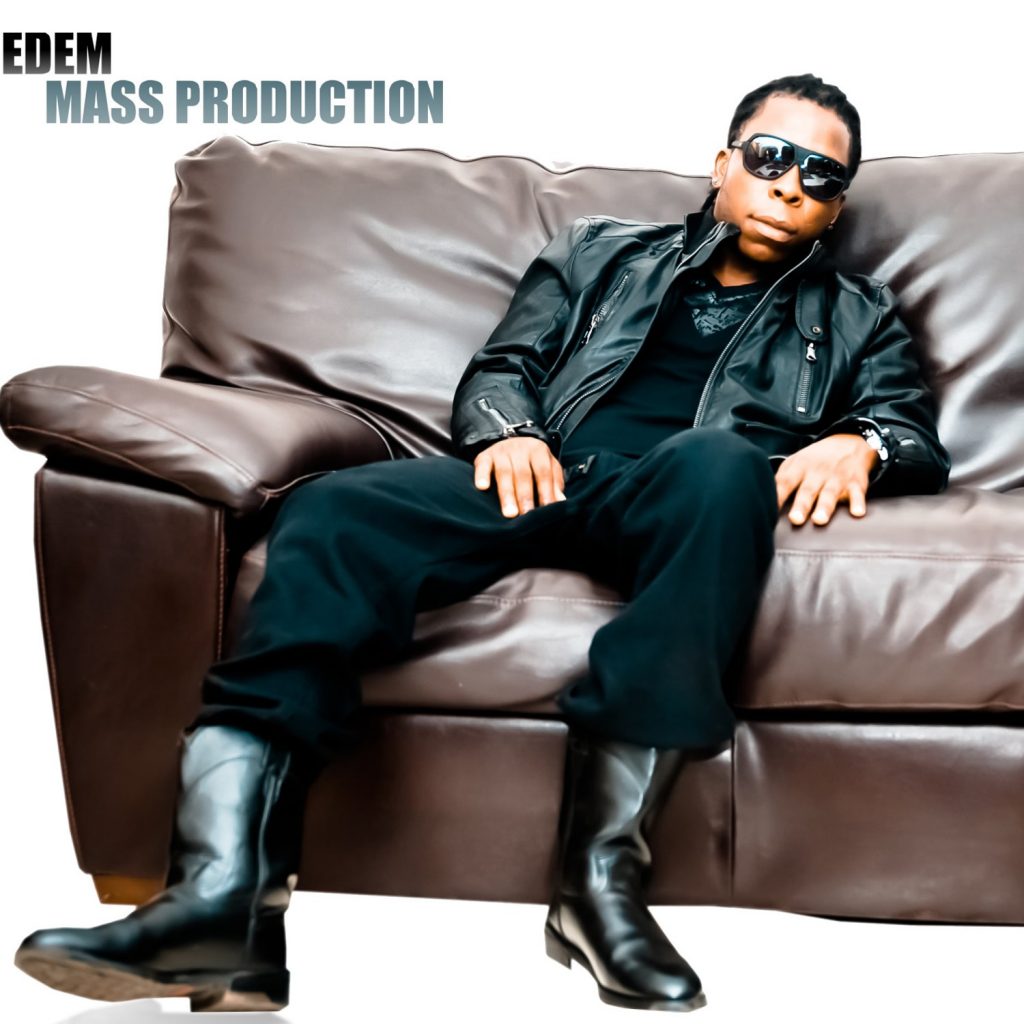 Edem, auparavant connu sous le nom d'Ayigbe Edem, est devenu l'ambassadeur culturel et social de la région Volta du Ghana, terre du peuple Ewe. Ce statut a fait de lui une figure publique inévitable à travers tout le Ghana, il en est arrivé à y incarner un hip hop conscient et toujours populaire.
Le rap kingpin de Volta est en pleine éclosion, comme cet album l'illustre, son single récent Over Again (titre en téléchargement gratuit & vidéo) a été un énorme hit au Ghana, et ce deuxième opus est clairement armé pour une audience bien plus large que le peuple Ewe.
Sur Mass Production Edem fait démonstration de sa versatilité, de la qualité de son rap et de son toasting en Ewe, Anglais et patois sur une large variété d'instrumentaux, du jam azonto d'Over Again à l'hymne reggae conscient Ghetto Arise. Plus récemment, Edem a sorti d'autres vidéos de ses derniers singles Medekuku et Heyba.
"La musique n'a pas à voir avec un dialecte, mais avec le talent, je cherche donc à montrer mon savoir-faire : reggae, patois, pidgin, mêlés avec de l'anglais et de l'Ewe." Edem use de différents moyens de communication pour partager son message avec la jeunesse du Ghana et d'ailleurs, pour les instruire et laisser une marque de sa contribution en tant qu'artiste.
Non content de dominer les charts chez lui au Ghana, Edem est déjà en train de planifier les prochaines étapes, collaborant avec le duo star togolais Toofan et se joignant à eux à l'occasion d'une tournée sur l'ensemble du continent africain. Sans oublier que ses vidéos tournent sur Channel O et Trace TV. Enyo!
Précédents posts sur Edem:
Edem – Mass Production – Album Out Today! novembre 12, 2012 Edem, formerly known as Ayigbe Edem, has become the cultural and social ambassador for Ghana's Volta region, home to the Ewe people. This status makes him an unavoidable public figure all across Ghana, where he has come to embody conscious, yet popular hip hop. The Volta's rap kingpin is moving on up however, as this ...
Edem's Border Blasting Rhymes octobre 1, 2012 It's hard enough to make it big in places where everybody speaks the same language, so just picture trying to break though in a country where your language is only spoken by a minority of the people. In Ghana, that doesn't prevent plenty of artists from singing or rapping in Ga, Hausa, or in this ...