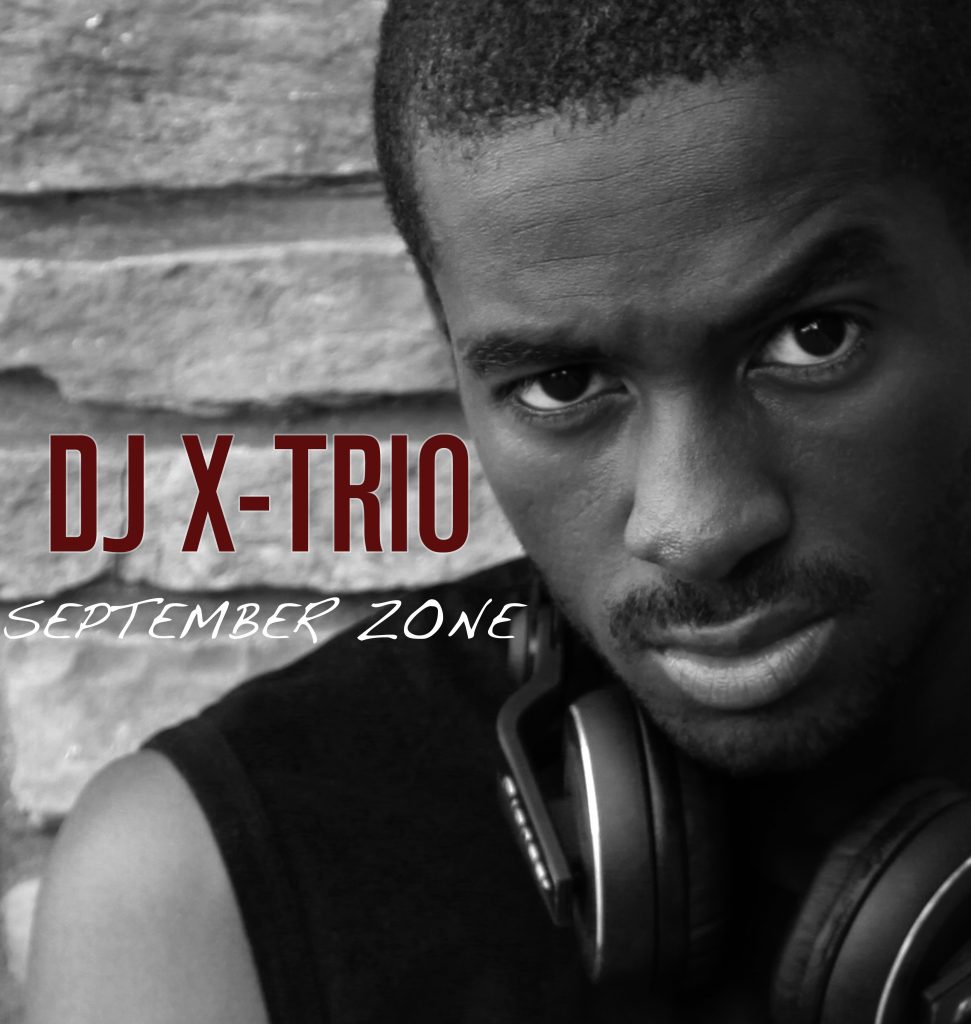 I can never get enough Angolan music, in particular afrohouse. Today I officially share with you DJ X-Trio's debut album – for free! On September Zone, X-Trio works with none other than Cabo Snoop, Canícia, as well as a handful of other highly talented vocalists. Together they show how far and how fast Angolan afrohouse has gone.
You've been making music for a while: why an album now?
I didn't really plan it, I just decided in September that I wanted to release an album, on my birthday September 9. I thought I had enough songs, until I realized I actually had to work on all of them. I ended up only using 2 existing songs, the other ones I had to make.
How was the process of making the album?
It was exhausting! It was non-stop, I would start early morning, maybe 7 or 8, but by the end I would finish the next day at the same time! I would work til 5, wake up at 9. Artists were actually easy to get to, because of my previous work, they like my stuff, they respect my music.
Can you tell me a bit about the featured artists?
I've known Dji Tafinha for a long time, way before music. He has over 4 albums, I appreciate his work and he is a good friend of mine, so I really wanted to work with him.
Canícia has also been out for some time now, we had been chatting for a while about doing something together. At first she didn't like the idea of the track, but after the final result, she loved it. Now it's her favorite song, she listens to it on repeat almost everyday!
I like Cabo Snoop's personality and his work. It was really fun working with him in the studio, we were dancing around, he was going crazy! We worked before last year but I didn't like the track we did, so I had to bring him back in the studio. We definitely have more work coming up, probably some on his album, as well as other projects.
I met Jackie Queens in Cape Town, through DJ Dyce. We didn't talk much before we started working. I hope to release more tracks with her.
David Cruz is from Cape Verde and lives in portugal. He is also a new artist, he just released his first album today I think? This track is also on his album. We never met before, I got to know him through Toetstar, a ghetto zouk producer based in Holland. Both of them work with Motafied Beatz. This is the only track which was 100% ready before I decided to do the album.
Uncle Sam and Deeza are up and coming afroflava artists. The album also features Moyomona, the keyboard player on Massike, as well as Dalu Roger, one of the top 5 best Angolan percussionists, who gave his feel on Welelo and Massike. I also must thank my good friend DJ Mario Lopes, who has been a DJ for years and gave me his feedback and support throughout the album.
Where does your album fit into the musical panorama in Angola?
I'm the first DJ to release a free album. I presented the album on Mix FM today, and will do launch party at the end of the month, together with the featured artists who'll perform live.
I was kind of getting tired of the remixes, because I had a lot of original tracks. When I release a remix it doesn't feel as serious as an original track. I felt a little intimidated by originals. I'm very picky, never satisfied with originals, I end up re-working them, sometimes to the point where I just destroy them! Rather than continuing to postpone a release, I decided to do it, I picked the date, shared it with people, so I knew I couldn't back out anymore. I felt if I postponed it, people would get mad at me, because I keep postponing. That's why there was so much pressure, I had to release something that sounded good, in time.
In Angola, I feel many producers are doing the same stuff, everyone is following the other. All the same drum sequencing, people want to use the same vocalists, they borrow ideas from other songs, it's all starting to sound the same. Everybody just wants to be number 1, they use the same formula.
On my album, the songs sound just like I want them to. Sure I took inspiration from other tracks – I didn't invent house music – but this sounds the way I want it to. I hope people understand my ideas and the way that I express myself musically on this album.
What are your next moves?
Now that I found the formula for an album, I want to keep on releasing!
——
Check out DJ X-Trio's continuously updated Soundcloud gold mine, follow him on Twitter or Facebook.
Tags: afroflava, afrohouse, angolan house, cabo snoop, canicia, david cruz, dj x-trio