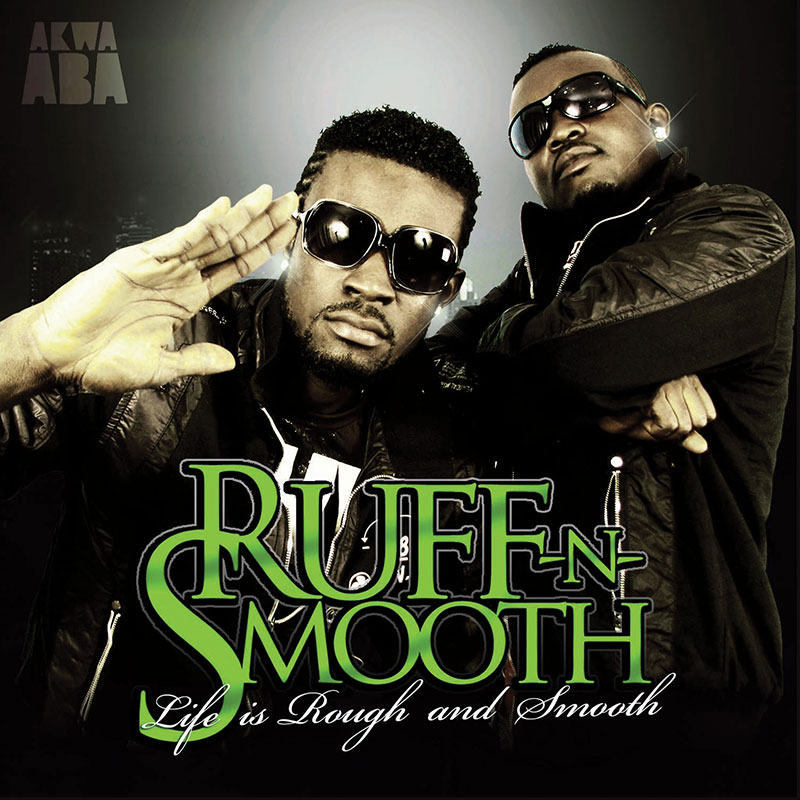 A new generation of Ghana artists is re-inventing Ghanaian pop music, and Ruff N Smooth are leading the pack.
A year ago, Ruff N Smooth were still practically unknown on Accra's music circuit, however they were quick to make an impact with massive hits, most notably Swagger and Martha (Sex machine). Teaming up with some of Ghana's hottest next-generation producers, such as Richie (it's a hit, man…), Kaywa or Kill Beats, Ruff N Smooth were quick to assemble an album that showcases a dramatic change in Ghanaian pop: a shift away from highlife melodies, and an overall aesthetic geared towards the Nigerian market.
The duo sings mainly in pidgin English, making their music accessible outside of Ghana – and it's working: they are already playing regularly in Nigeria, but also Europe and the US.
Yet – as is so often the case – their music has been almost invisible to non-Ghanaians. We hope you appreciate their modern, crossover take on GH music!
Past posts about Ruff N Smooth: