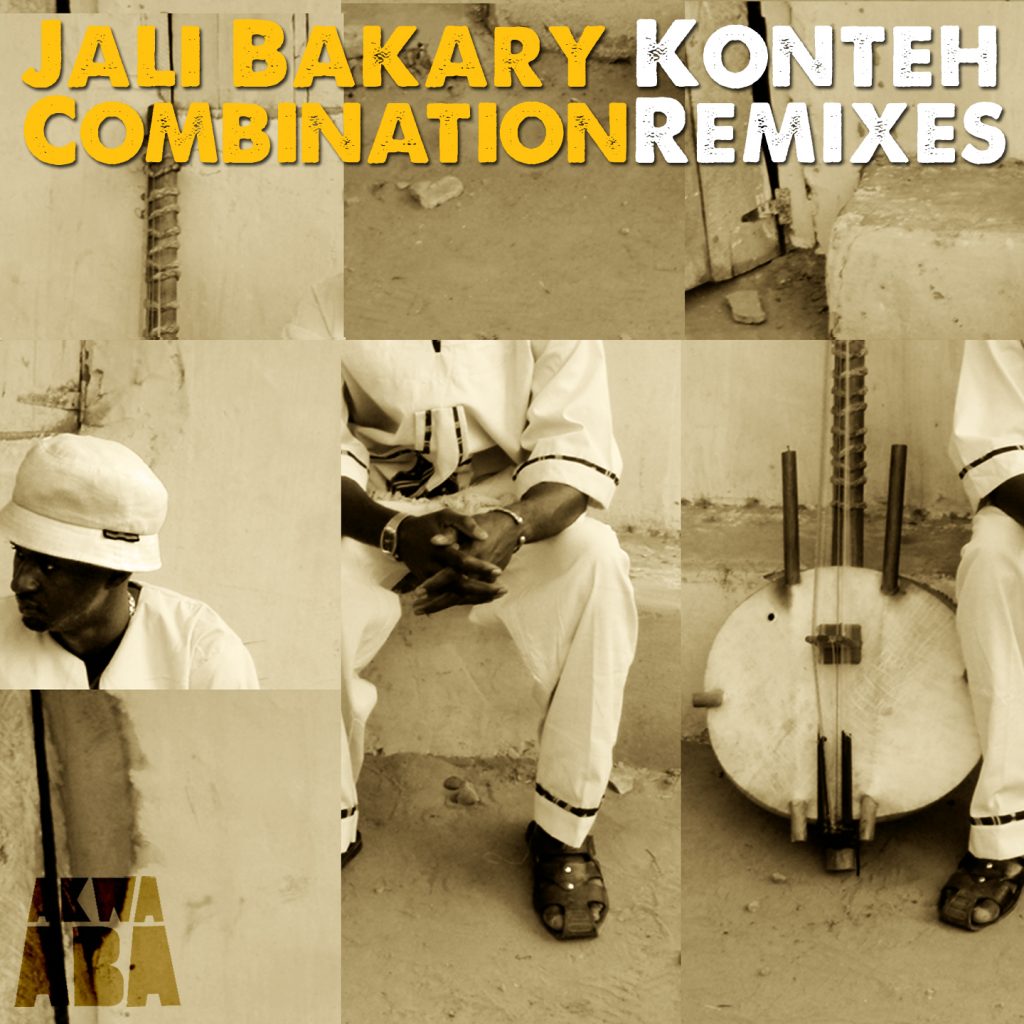 Rewiiiiiiind: earlier this year we shared a dozen or so individual studio tracks from the track "Combination", an interesting combination – pun shamefully intended –  of traditional kora playing with an afrobeat jam session flavor.  Following Jali's debut album, Konteh Kunda, produced by Bay area musician Steve Pile, we are now proud to release this fine selection of remixes.

TRACKLIST:
01 – COMBINATION (HATNHOODIE REMIX, DE)
Hatnhoodie are best known for running the hatnhoodie.de blog, where they discuss – in German – the latest and greatest in the bubbling tropical scene.
02 – COMBINATION (ARTFX! REMIX, DE)
Berliner Artfx! has been making beats for well over a decade, but only recently did he get into more tropical type sounds. A pungent, fast-paced take on
Combination.
03 – COMBINATION (VOLTERGEIST REMIX, UK)
He's back, you may remember Voltergeist of Microrave Records from the Ze Bula Remix EP. We just love his dark, dubby reworks of these African sounds. Get ready to sink in…
04 – COMBINATION (SENOR OZ REMIX, USA)
Oz, known to stand behind the decks at his weekly San Francisco party Afrolicious, also contributes to Six Degrees blog Global Noize, and – apparently! – also makes pretty great beats.
If you LOOOOOVE this shtuff, remember you can buy it in iTunes or directly from Jali's own fancy Bandcamp store. Thanks for reading, next up: long overdue Miss Doctor remix contest results, coming VERY soon we promise!!!!
Tags: african music, akwaaba music, artfx, griot music, griot remix, hat+hoodie, kora music, kora remix, remix contest, senor oz, voltergeist