NiiQuaye, one of the budding instrumentalists in Ghana drops a new song titled "Bad". He joins forces with soul singer Alee , Boyd & Nana Benyin . Bad which is a fusion of Apatampa (Fante) rhythms , soul chords and jazz chords. The song talks about a guy who likes to go wild ; have fun, smoke and drink. His girl on the other-hand isn't that type but tries to be that "Bad" girl for him.
NiiQuaye – Bad feat. Alee, Boyd & Nana Benyin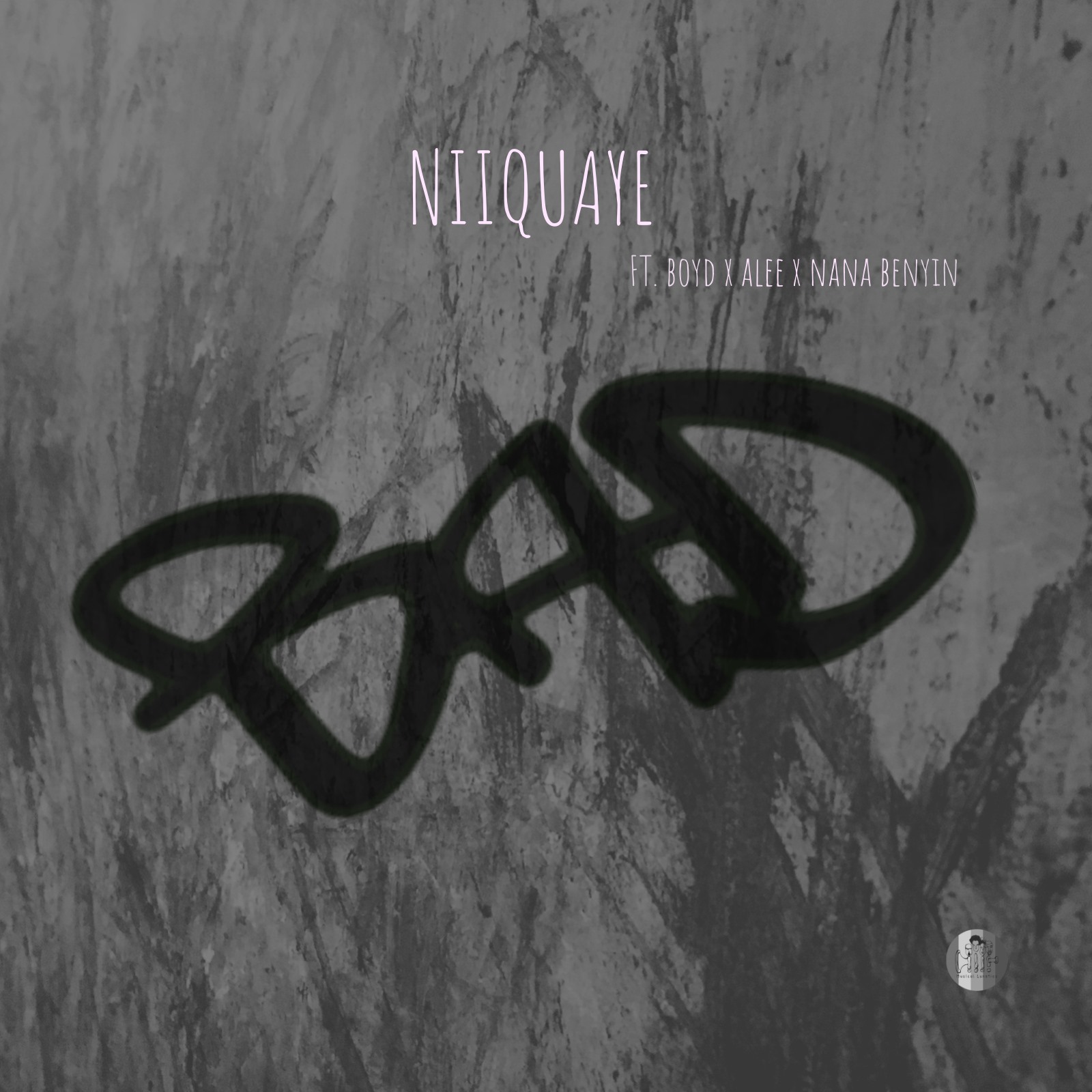 NiiQuaye and his Musical Lunatics band are familiar names on the live music circuit in Accra. This release is an exciting turning point, the first of a string of recorded projects slated for 2019. On this first single Nii joins forces with fellow Madina resident Kirani Ayat, and friend and frequent collaborator Akan. All three are part of a new generation of artists blurring the lines between commercial and alternative music in Ghana. All three are also friends, a natural proximity which makes this collaboration naturally potent.
Two Wonan Ase – dance your feet off / happy feet in twi – first comes across as a feel good, retro highlife kind of song. It is, but there is more to it: "Music should help carry a message for people to relate to, we can't just go and say what we want to go and say, the music is what pushes it" NiiQuaye explains. In the song, NiiQuaye, Ayat and Akan go over the typical police interactions they face, especially because of their look and in particular their dreadlocks.
"We work all week, when the weekend comes we all just want to have fun" NiiQuaye explains. "On your way to town the police might stop you and get in the way. The song tackles these frequent situations, we break them down, but in the end we are advising the listener to brush over it all and just have fun."