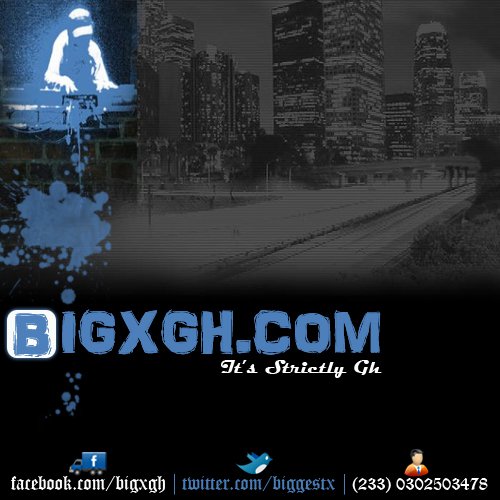 We finally met with BigxGH.com, a 4 year old website who's presence has been getting very strong lately. Actually BigxGH is perhaps the first and/or most successful Ghanaian mp3 blog out there. Every monday through Thursday, Paa Kwesi posts a dozen or so tracks, some by Ghana music heavyweights, others by up and coming artists. So that's about 50 tracks every single week. A lot to sift through. So from now on we'll feature our weekly picks every Friday. Yep, we do all we can to ensure you have marvelous week ends. Without further adue…
Trigmatic – Asabone – this dood's been everywhere, his hit song My Life plays every 2 minutes here in Ghana. Here's the next one, Asabone, can anyone tell us what it's about? Haven't had a chance to find out.
Bobby Flex – Chaskele – hailing from the north of Ghana, here's a new voice on the scene. Beat by Nu Africa of the Skillions family.
Bradez – Wassup (Club Mix) – kind of a re-hash… but not really. We posted about this one in Lungu Lungu over at Fader. But it wasn't the club mix…
Tags: asabone, bigxgh, bigxgh.com, bobby flex, chaskele, free music, ghana music, trigmatic, wassup